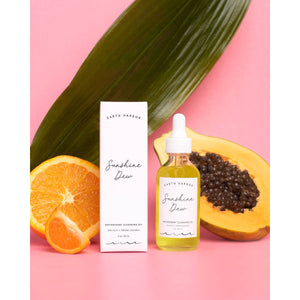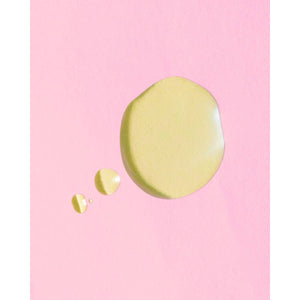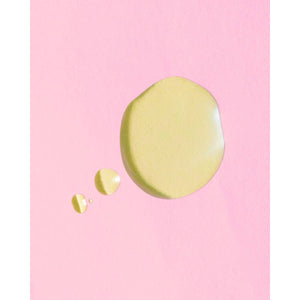 Facial Cleansing Oil and Makeup Remover: Antioxidants + Enzymes Sunshine Dew Earth Harbor Naturals
Sweet tropical sunshine with silky dew drops sail smoothly across your face removing impurities, pollution, and makeup. Antioxidant-rich oils infused with Sea Kelp + Papaya Enzymes will arouse your senses while profoundly cleansing and softening your complexion. Sunshine Dew rinses completely away with water; no tugging, scrubbing, nor greasy feeling. Just an effortless oil massage & rinse leaving skin fresh, soft, hydrated, and bright.
TARGET CONCERNS: Buildup · Lack of Essential Vitamins and Nutrients · Dull Skin
Purely Natural · No Synthetics · Vegan · Cruelty-Free · 100% Non-GMO / Organic · Nontoxic · Fair Trade · Gluten Free · Soy Free · No Fillers · Plant-Based · Food-Grade · pH Optimized · Scientifically-Proven Ingredients · Therapeutic-Grade · Small Batch Made By USA Mermaids · 1% For The Planet®
CLEANSES · CLEARS PORES · BRIGHTENS · REMOVES MAKEUP
Sea Kelp, Meadowfoam and Jojoba Oils are ultra-hydrating and antioxidant rich. Loaded with essential fatty acids and vitamin complexes that gently moisturize and protect the skin, they are adaptogens that match our own naturally occurring sebum.
Papaya Fruit Enzymes + Papaya Seed Oil reduce skin inflammation while breaking down proteins that cause build up. This superfruit has naturally high concentrations of nutrients, essential fatty acids, and antioxidants. It improves skin texture and tone while helping firm skin and reduce breakouts.
Citrus Oils and Vanilla Bean Extract purify, brighten and revitalize the skin. They help improve complexion and leave your skin feeling radiant and fresh.
Grapeseed Oil, Rosemary Leaf Extract, and Sunflower Vitamin E are silken smooth oils with impressive amounts of antioxidants to prevent premature aging. They lock in moisture while helping to reduce skin irritation and redness.
Avocado, Neem, and Sunflower Oils along with Coconut Triglycerides are lightweight and full of vitamins A, C, D, and E along fatty acids, including omega-6, that help nourish and heal skin.
Gently shake. Apply to a dry face. Add tepid water and massage across your skin to dissolve oils and makeup. Rinse thoroughly and pat dry. Follow with an Earth Harbor cleanser for a double cleanse.
Customize: Mix a few drops of Sunshine Dew Cleanser with Blue Nami Mask or Citrine Sea Exfoliator for a powerful cleanse that combines phyto-chemical + physical exfoliation.
Grapeseed Oil (Vitis vinifera)°°, Fractionated Coconut Oil (Caprylic/Capric Triglycerides)°°, Meadowfoam Seed Oil (Limnanthes alba)°°, Jojoba Seed Oil (Simmondsia chinensis)°, Avocado Fruit Oil (Persea gratissima)°°, Sunflower Vitamin E (Tocopherol)°°, Sunflower Seed Oil (Helianthus annuus)°, Neem Seed Oil (Melia azadirachta)°, Vegetable di-ppg-2 myreth-10 adipate (plant-based emollient)°°, Papaya Fruit Ferment Extract/Lactobacillus (Carica papaya)°°, Papaya Seed Oil (Carica papaya)°°, Rosemary Leaf Extract (Rosmarinus officinalis)°, Sea Kelp Extract (Ascophyllum nodosum)°, Sweet Orange Peel Oil (Citrus sinensis)°°, Mandarin Peel Oil (Citrus reticulata)°°, Tangerine Peel Oil (Citrus reticulata)°°, Lavender Flower Oil (Lavandula angustifolia)°, Litsea Oil (Litsea cubeba)°°, Damiana Blossom Oil (Turnera diffusa)°°, Jasmine Flower Extract (Jasminum officinale var. grandiflorum)°°, Clementine Peel Oil (Citrus clementina)°°, Vanilla Bean Extract (Vanilla planifolia)°°
Wildcrafted